Cleanroom Autoclave Carts
Our autoclave carts are custom manufactured for your specific autoclave and your specific project needs.  Our carts are built with the proper materials and techniques for heat sterilization and for use in sterile manufacturing facilities.  We also supply many accessories for use with our autoclave carts to assist you cycle throughput and provide for holding of bagged components properly.
Our autoclave carts offer:
316L #4 finish stainless steel construction
Heavy Duty construction one shelves and frames
 Solid Tig welded construction on frames. Corners of shelves are od and id welded. 
Perforated shelves
No zinc plated or steel components
All exposed surfaces are passivated
Stainless steel casters with high temperature phenolic wheels
Options:
Custom shelf sizes – shelf width and length

Number or shelves

Various shelf side heights
Adjustable or fixed shelves 
Guide bumpers – typically PTFE
Caster configurations –  All swivel or two swivel and two rigid. 
Many options for dividers and racks for use with our autoclave carts
Other custom options are available
Note: White tape shown on wheels in many pictures is for wheel protection during manufacture and shipping only.  Tape is to removed before use.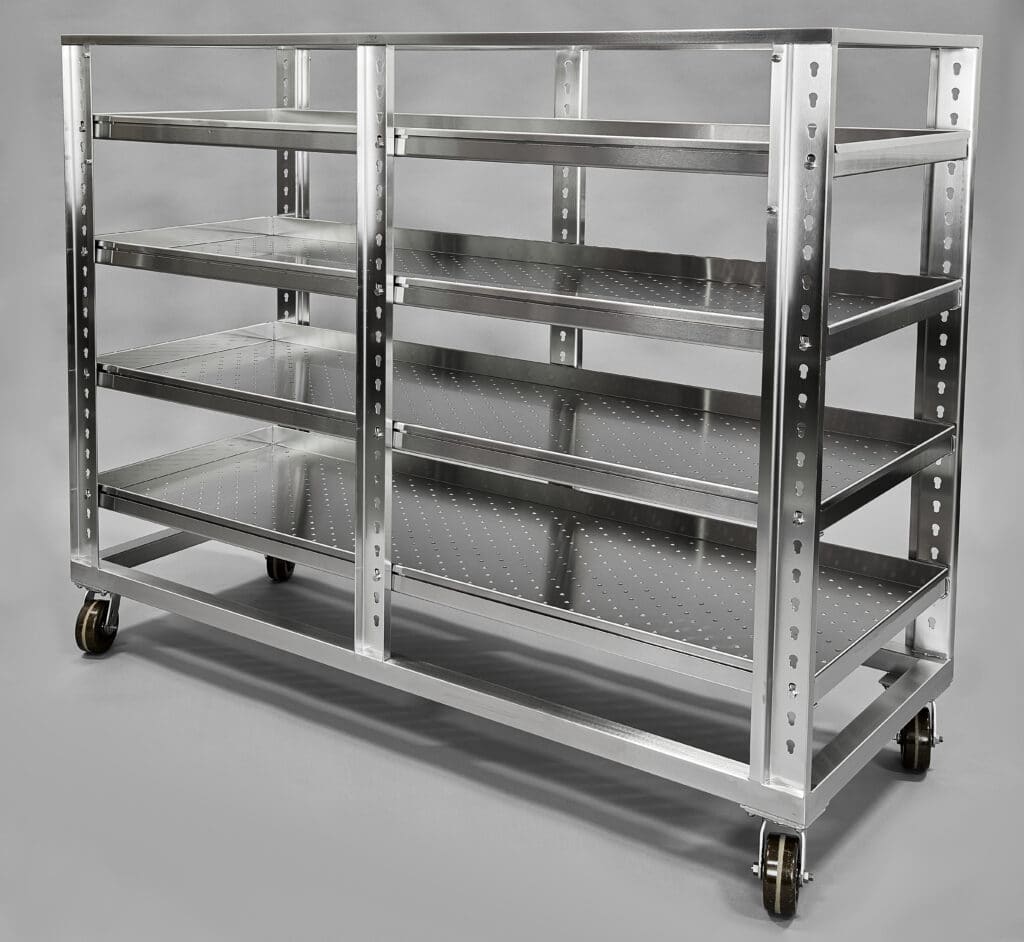 All units are built to order. 
Please contact for us for questions, sizes, and options so we can provide you with the proper quotes for your project needs
Contact: sales@carolinamechanical.com 
call: 919-477-7100 ext. 102